Self-Medication
Sato is developing a variety of activities to realize a self-care society.
As a company promoting self-medication, Sato Pharmaceutical is focused on creating an environment that supports consumer health, through lectures and educational activities, as well as grant projects for surveys, research and other activities
The OSPF: developing a variety of projects to realize a self-care society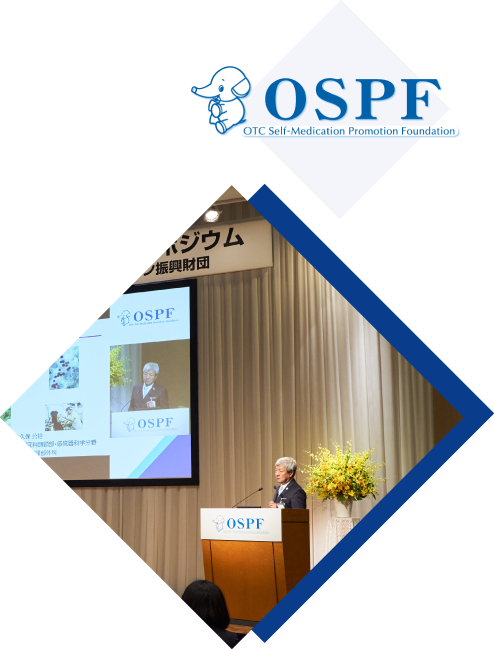 Susumu Sato, former Honorary Chairman of Sato Pharmaceutical, established the OTC Self-Medication Promotion Foundation (OSPF) as a forum for the support of self-medication through lectures and other educational activities. The 14th OTC Self-Medication Symposium was held in October 2019. The grant beneficiaries for 2019 were announced: from 59 applicants, 17 were issued research grant certificates, three were awarded educational grant certificates. The theme of this symposium was, "Our approach and efforts to plastic surgery to meet the needs of the times," with the keynote speech presented by Hiroshi Mizuno, Professor and Chairman of the Department of Plastic and Reconstructive Surgery, Juntendo University Faculty of Medicine. The panel discussion, chaired by Professor Naoki Kamimura of the Faculty of Pharmaceutical Sciences, Tokyo University of Science, discussed the ways in which pharmacies and pharmacists should serve consumers and patients. This resulted in a lively exchange of opinions on the interpersonal roles desired by consumers from pharmacies and pharmacists. Future symposia will continue to provide study groups, lectures, awareness activities, and domestic and international investigations, aimed at reducing illness and creating a better treatment environment.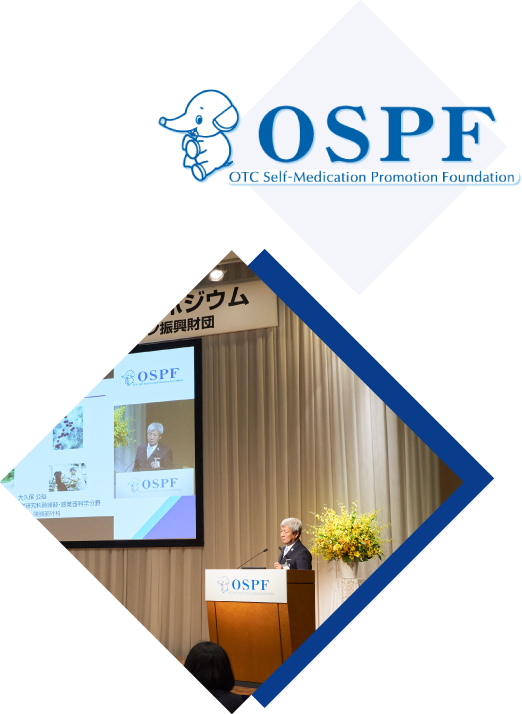 Promoting self-medication through the activities of Japan Self-Medication Industry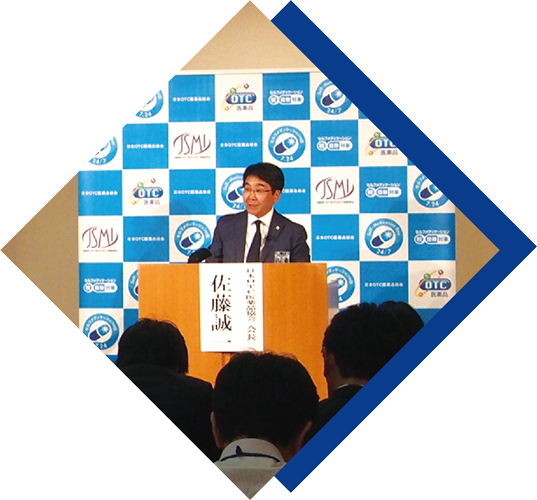 Seiichi Sato, President and CEO of Sato Pharmaceutical, became President of the Japan Self-Medication Industry (JSMI) on April 20, 2018. The JSMI was established to promote the self-medication concept, and to contribute to more healthy lifestyles. In 2019, these were the priority items for the organization: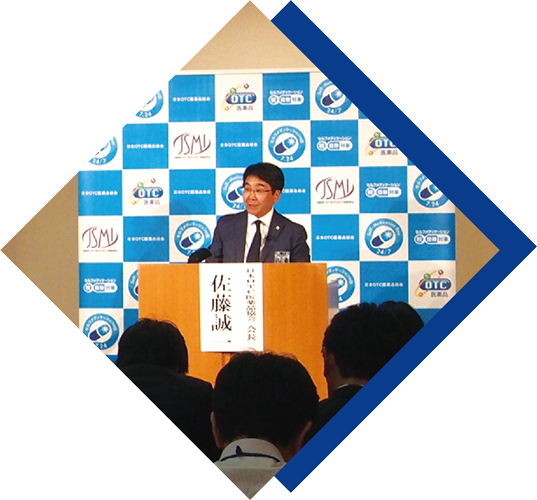 The priority items for
the organization
1.

Increasing awareness of and promoting the self-medication tax system

2.

Engaging in full-scale activities for the enactment of the Basic Law for the Promotion of Self-Help (tentative title)

3.

Promoting compliance with the most recent laws and regulations, and of business reliability assurance

4.

Promoting regulatory reforms to eliminate switch lag, and of regulatory reform in order to develop attractive pharmaceutical products

5.

Improving public health literacy by supporting medical education and information dissemination

6.

Strengthening international relations with Asian nations

7.

Promoting awareness through Self-Medication Day/Week activities
Back to Business Areas