Ethical
Pharmaceutical
Business
Sato contributes to improving patient quality of life through new drug development to meet the wide needs in healthcare.
Sato's ethical pharmaceutical business is developing highly original products,mainly in its core area of dermatology. Behind this philosophy is Sato's passion for treatments and examinations that are more comfortable and easier for patients. Sato is actively engaged in new drug development through strengthened collaboration with companies, universities, and research institutions both in Japan and overseas.
Developing dermatology products with
unique qualities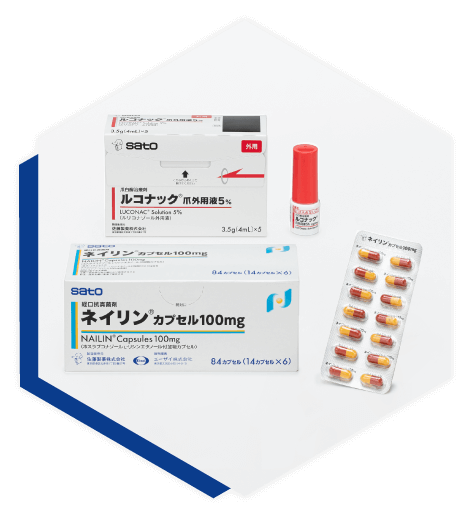 Sato launched PASTARON in 1978; since then, the company has grown primarily in the dermatological area, expanding the number of brands. Our main products providing treatment for a number of skin ailments include the oral antifungal agent NAILIN Capsules 100mg; LUCONAC Solution 5% for external use, a topical treatment for onychomycosis; the topical anesthetics EMLA Cream and EMLA Patch; PATCH TEST PANEL (S) for allergic dermatitis testing; and the DALACIN T series of acne treatment agents. We are engaged in the development of formulations suited to patients' skin conditions, while expanding to meet the wide needs in healthcare—all to contribute to improving patient quality of life (QOL).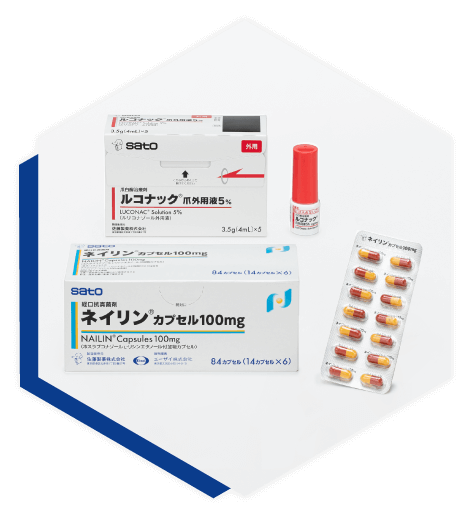 With both topical and oral products, we are the leading company in the treatment of onychomycosis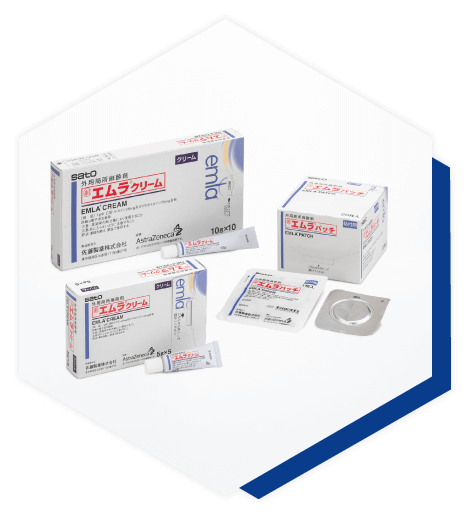 In April 2016, we launched LUCONAC Solution 5%, a treatment for onychomycosis. This is caused by dermatophytes; luriconazole, which has strong antifungal action, is applied in a high concentration with improved penetration into the nail. Patients gain an effective, safe treatment with one daily application. In July 2018, Sato launched NAILIN Capsules 100mg, an oral agent that is the first new treatment for onychomycosis in approximately 20 years. NAILIN Capsules 100mg is a novel antifungal agent containing the active ingredient fosravuconazole L-lysine ethanolate. One out of ten Japanese is said to suffer from onychomycosis; the launch of NAILIN Capsules 100mg along with LUCONAC Solution 5% for external use provides them an alternative treatment. Sato is the only Japanese pharmaceutical company offering both topical and oral onychomycosis treatments.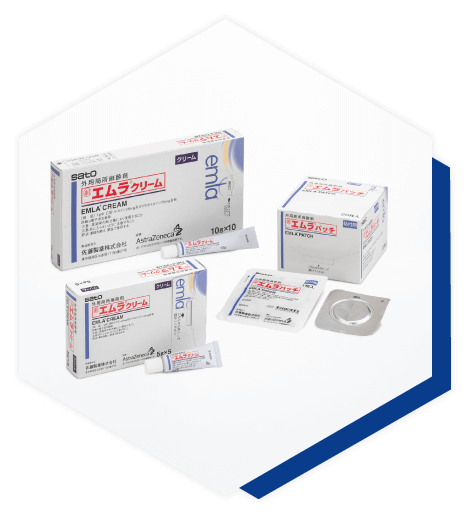 Promotional activities to build the brand in
onychomycosis treatment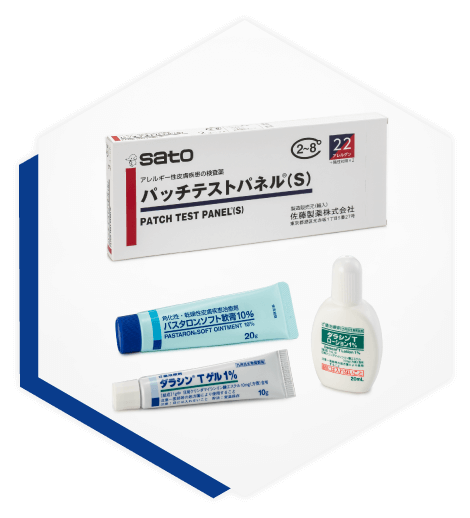 Sato has joined with Eisai Co., Ltd. for the co-promotion of NAILIN Capsules 100mg. This draws on the strengths of both firms, as we maximize the value of our products by providing information on product use and safety, as well as the latest academic information on onychomycosis.
 In July 2019, NAILIN Capsules 100mg celebrated its first anniversary by hosting a lecture reviewing the lifting of restrictions on the medication period, as well as providing the latest information on onychomycosis treatment results. We will continue to raise awareness by focusing on the future development of our core products.
 Our promotional activities will continue to focus on our two main onychomycosis brands—NAILIN Capsules 100mg and LUCONAC Solution 5%—making Sato a company even more widely trusted by physicians for the treatment of onychomycosis.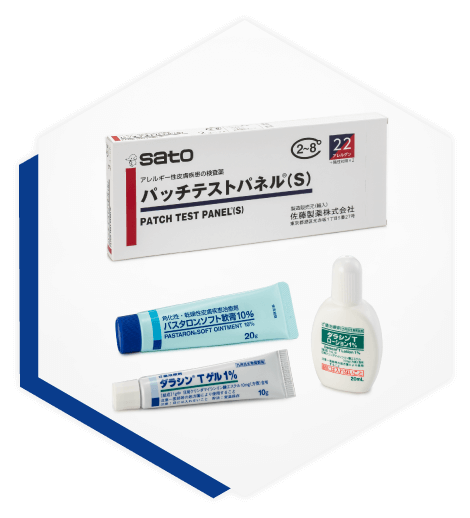 EMLA series takes top share in the external
topical anesthetic market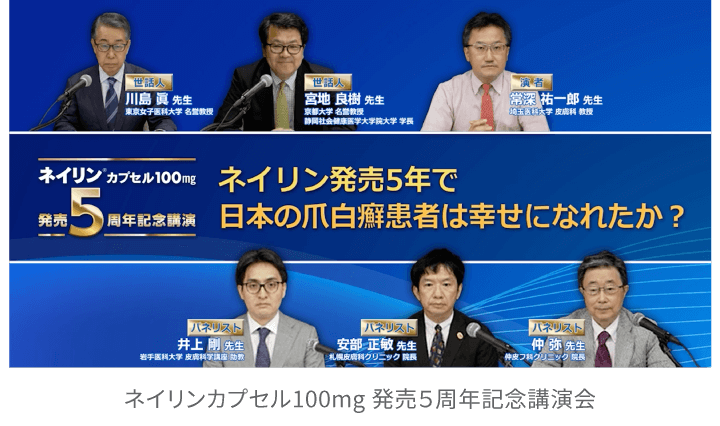 In 2012, Sato launched EMLA Cream, Japan's first effective topical anesthetic pain-reduction therapy for dermatological laser radiation treatment. In June 2015, Sato received approval in areas in which we have been pursuing new initiatives, such as effective pain relief at the injection sites for injection and intravenous needles, and new dosage and administration for children. Also, in December 2017, Sato launched EMLA Patch, a new formulation that provides one-touch treatment.
 In addition, we joined with other companies for promotional activities for EMLA Cream and EMLA Patch at medical institutions, working to take advantage of each firm's specialty strengths while also maximizing the value of our products and promoting their proper use. As a result, in 2018 EMLA took the top share of the domestic external anesthetic market (based on NHI price).
 In May 2015, we launched PATCH TEST PANEL (S) for allergic dermatitis testing. With the 22 types of allergens that Japanese test highly positive for allocated on the panel, it makes for easier patch testing. To meet various needs, we will continue dedicating ourselves to providing high-quality ethical pharmaceutical products.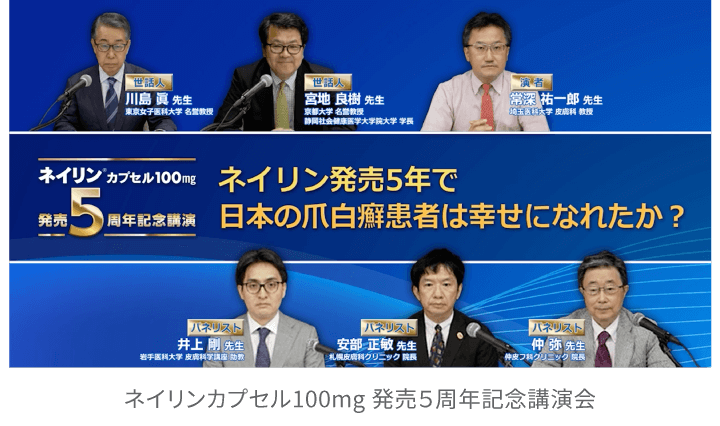 Training medical representatives (MRs)
and strengthening the sales organization
Medical representatives (MRs) need an effective training program covering product knowledge as well as the pathology and physiology of diseases in dermatology in order to effectively provide information on the efficacy and safety of medications. Along with fostering MRs, we also are aiming at expanding our business, and are enhancing our sales management system. Sato has created dedicated websites for healthcare professionals, with videos of product information and materials for guiding patients to ensure accurate information transfer and proper drug usage.
Back to Business Areas